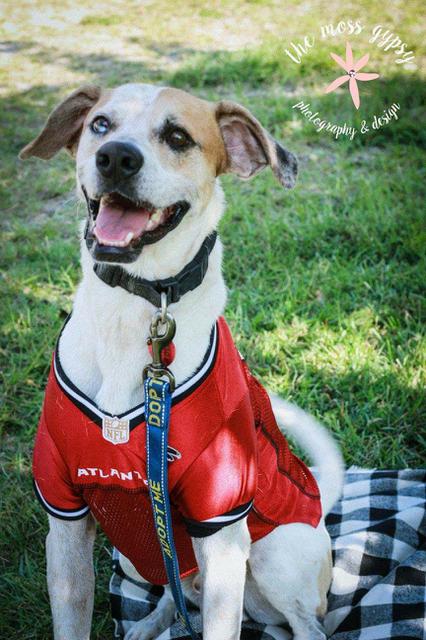 Henry is a social butterfly. He LOVES other dogs and his favorite time of day is when he gets to go to playgroup! He loves to chase and wrestle! Henry seems to be house-trained as he will not go potty in his kennel. Henry has been with us since January 2016 and has been dreaming of a forever home. Henry's foster mom says: "I love him so much! We walked on the river walk and met lots of dogs (he did great!), went to the Cannon and ate on the patio and he was very well behaved and got some sweet potato waffle fries as a reward! He is definitely an adventure dog. Loves a good car ride, hike, or trip to the water. He would make an excellent travel companion or hiking buddy. After a long day of adventuring Henry likes to come home and play with his toys in the living room. Squeaky toys and tennis balls (or squeaky balls) are his favorite. He likes a gentle game of fetch. When Henry gets tired he loves to cuddle up on the couch with his human and watch TV." -Miranda Does Henry sound like the hound for you?
Horace may be an adult cat but his personality is that of a playful kitten. Horace loves to play with toys and wants to make sure you get a good laugh out of his play time. He spends his days in the cat room and in the outdoor cattery area watching the birds. Don't let his playful personality fool you, he loves taking his cat naps in the sun or with his human. Stop by the shelter today and meet his handsome fella!
Orientation is held the 1st Thursday of the month at 5pm.