Donate
Animal Ark Rescue depends on generous donations from individuals, corporations, and foundations to fund our programs, supplies, and operational expenses. Animal Ark Rescue provides animals in its program with food, shelter, veterinary care and the promotion and matching necessary to find a forever family.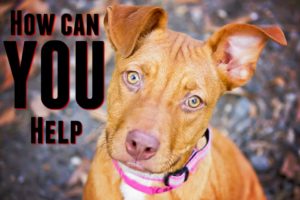 Ways To Help
Constant Companion Club
Consider joining the Constant Companion Club by making monthly recurring donations. Giving regularly allows you to have a greater impact on the welfare of animals by breaking down a generous total contribution into monthly amounts that fit your charitable giving goals.
When you become a member of the Constant Companion Club and set up least $25 monthly recurring payments, you will receive an Animal Ark Rescue T-Shirt as your appreciation for your dedication to the companion animals of Animal Ark Rescue.
Make a one time donation. Any amount is greatly appreciated!
How does my donation help?
A one-time or minimal monthly contribution can make a big difference for Columbus' homeless pets. Here are some ways your donation could help:
$25: Buys one week of milk for a litter of kittens
$50: Vaccinates a litter of puppies
$100: Provides basic medical care  for one dog or cat (spay/neuter, vaccines)
$300: Saves the life of one dog or cat (shelter, food, basic medical and daily care)
$500: Provides basic medical care for a litter of puppies or kittens
$1,000: Provides a kennel that shelters 13 dogs per year
$2,500: Saves a critically injured animal with medical and surgical support
$5,000: Provides a cat habitat that shelters 170 cats per year