Our professional staff and open, friendly adoption policies make selecting your new family member a pleasant and joyful experience. Adoption counselors look forward to chatting with you about your individual preferences and arranging a "meet and greet" visitation with the many wonderful pets waiting to begin their lives anew. We are here to assist in making a match that will endure and will be mutually satisfying to both pet and human guardian. Dogs and cats available for adoption have been spayed or neutered, vaccinated, dewormed, treated for fleas, and micro chipped (dogs only). If you wish to have your cat or kitten microchipped, please let your adoption counselor know. Additionally, dogs over 6 months old are tested for heartworms to determine what treatment, if any, is needed and puppies begin receiving heartworm prevention at 12 weeks old. Your adoption counselor is a guide for you on this journey to adopting. Please feel free to ask any questions you may have.
The relationship between adopter and Animal Ark Rescue doesn't end once the paperwork is completed. We consider our adopters to be a part of the Animal Ark "family" and our staff is available to offer guidance and suggestions, if needed, during the pet's transition to his or her new home and family. We encourage adopters to be in touch and enjoy receiving updates and photos of our former charges.
We want to help you find the perfect dog or cat for you. We will encourage you to spend a lot of time with your potential new pet and ask that you spend at least 30 minutes with a pet before filling out an application. We reserve the right to refuse any applicant. We do not approve adoptions on a first come first serve basis and applications are approved based on where we believe the pet fits the best. We DO NOT hold animals. 
Animal Ark Rescue is a non-profit 501(c)3. All donations and adoptions fees are used to toward the care of all dogs and cats in our care. In most cases, the adoptions fees we collect does not cover the medical needs of our charges, so donations are always welcomed and very much appreciated.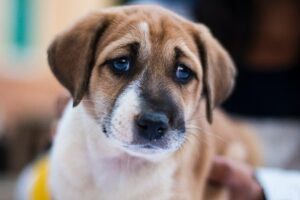 Adoption fees vary on all animals and we have adoptions specials from time to time. Please speak with your adoption counselor to find out the specific fee on the animal you wish to adopt. The fees listed are our normal fees. All fees start at the amounts listed. Most fees do NOT cover the cost of medical treatment and every day care. All fees listed are the starting fees. Our adoption fees vary based on the needs of the animal.
*Fees subject to change without notice. Amount of fees can vary on website and actual fee may be different than the fees listed here.
If you have any questions, please call and leave a message for a staff member to call you back. You can also stop by the shelter during open hours and speak with a staff member, send us an email, or message us on any of our social media accounts.
What is covered under the adoption fee?
Dogs/Puppies: spay/neuter, age appropriate vaccines, deworming, flea treatment, microchip, and heartworm test (adult dogs). If the dog/puppy came to us with medical issues, treatment was done. We still do NOT guarantee health or behavior. 

Cats/Kittens: spay/neuter, age appropriate vaccines, deworming, flea treatment, and microchip. The same applies to cats/kittens, if they came to us with known medical issues, we do cover the treatment. We still do NOT guarantee health or behavior. 
Other important information
All dogs must leave on a leash and collar and all cats must leave in a carrier. These items can be purchased at the shelter or you may bring your own. 

We offer a wide variety of leashes, collars, Harness, and much more.

Cats carriers are available for $9.50

Other items that you will need during the adoption Process include: Valid ID or Driver's License with current address. If your license does not have your current address, please bring current utility bill in your name or in spouse's name.