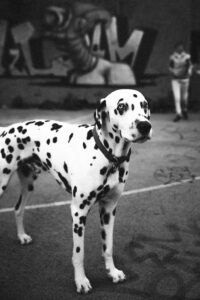 ALL PERSONAL PROPERTY TO INCLUDE YOUR CELL PHONE ARE NOT PERMITTED INSIDE THE BUILDING. IF YOU BRING YOUR PHONE SIDE THE BUILDING, YOU WILL BE TOLD TO LEAVE AND YOU WILL NEED TO FIND ANOTHER ORGANIZATION TO COMPLETE HOURS.
Court-Ordered Community Service
ALL COURT ORDERED COMMUNITY SERVICE HAS BEEN TEMPORARILY SUSPENDED DUE TO COVID-19 AT OUR FACILITY UNTIL FURTHER NOTICE!
Animal Ark Rescue does allow those who have been assigned Community Service Hours by a judge or pre-trial work assigned by your Attorney. Only those that are 18 years old and up can complete hours at Animal Ark. We do not allow anyone with theft charges to participate. NO EXPECPTIONS!
All workers must come to the shelter with a valid Id and documentation of Court-Ordered Community Service (Community Service Log) or pre-trial work requirements from your Attorney. You will be required to sign a waiver and then schedule your first work day with us. Please review the rules and requirements listed below
18+ years old

All Community service workers must report to the shelter to sign paperwork prior to first work day.

CS Workers are required to bring certain items with them when coming to sign paperwork. Valid ID, Community Service log with Probation Officer's Name, Number of hours you need, and charges. If work is being done pre-trial, you will need to bring letter from your attorney stating the charges you are facing, Number of hours you need to complete, and approximate date that hours need to be done. 

We do not accept anyone with theft charges! No exception!

All workdays start at 8 am. If you cannot work with that time, please find another facility to complete hours.

A 2 hour minmum is required any day you wish to work.

Community Service hours are 8 am to 5 pm Monday-Saturday. There is NO community service opportunities on Sunday or on days we are not open for adoptions. (Christmas Day, New Years Day, July 4th, etc)

You will be in contact with animals during cleaning.