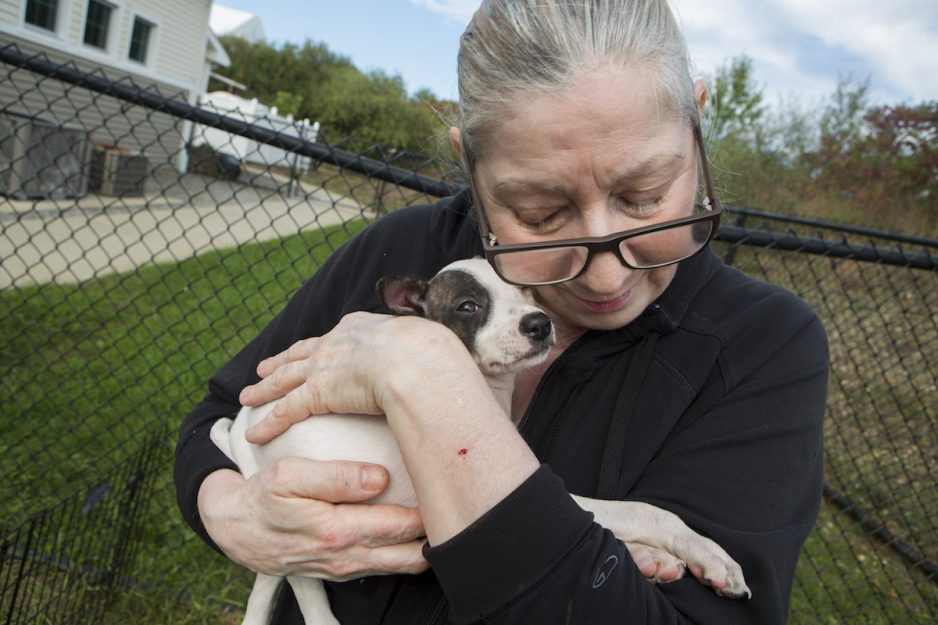 Animal Ark Rescue is not an open admissions shelter. Please understand that Animal Ark Rescue cannot accept every animal brought to our shelter. We respect the difficult decisions owners have to make when it comes to relinquish their pets, but we firmly believe despite difficult decisions that must be made, the life of the animal is just as important. Therefore, we can only accept the surrender of adoptable owned pets as our capacity and resources allow. 
In an effort to lower surrenders to both Animal Control facilities and other shelter/rescue organizations, we have implemented a program that is geared towards keeping animals in homes and out of the shelter environment. At the same time working to get the animal placed in another home where he or she will be able to live. If you are interested in listing your pet on our Community Pet Page, please click link below.
Pets previously adopted from Animal Ark Rescue will be considered a surrender after 30 days from adoption.  Please notify staff as soon as possible if you are faced with returning an adopted pet. We will do everything we can to speed up the process; however, please be aware there could be a one month or more waiting period due to space availability. We must be given proper notice of return or surrender as outlined in your adoption contract. If a surrender fee applies, you will receive notice of this when your surrender appointment is scheduled. If you are unable to make your scheduled surrender appointment, please notify us immediately. 
If you are interested in surrendering your pet, please complete an owner surrender application. If we have additional questions that need to be asked before making a decision, we will email you at the email address you provided. Also, once a decision is made on the status of your surrender, we will email you also at the email address you provided.
Please do not call the shelter to inquire about the status of your surrender application. Staff members answering the phones will not be able to give you any information about your surrender application. All surrender applications are handled by our intake department and are approved based on our capacity and resources available at that time.