This video contains Carmen's Story.
Animal Ark Rescue is dedicated to helping lower the euthanasia rate in the Columbus, GA area. One way to accomplish this goal is to take in the sick and injured animals from Columbus, GA Animal Control. These animals are at high risk of euthanasia if they were to remain at Animal Control. Our shelter makes sure these animals get the treatment and/or surgeries they need to stay alive. We are only able to save the sick and injured with help from our wonderful fosters and monetary donations.
Recently with the great success we have seen in the City of Columbus, we have started to reach out to other surrounding counties in an effort to help them. Specifically, Chattahoochee/Cusseta Animal Control is a very small rural shelter that has not many, if any adoptions. All animals coming into the shelter that are injured are put down immediately simply because they do not have the resources to help the dogs and cats.
A Few of our Signifcant Medical Cases

Caution!! pictures are graphic!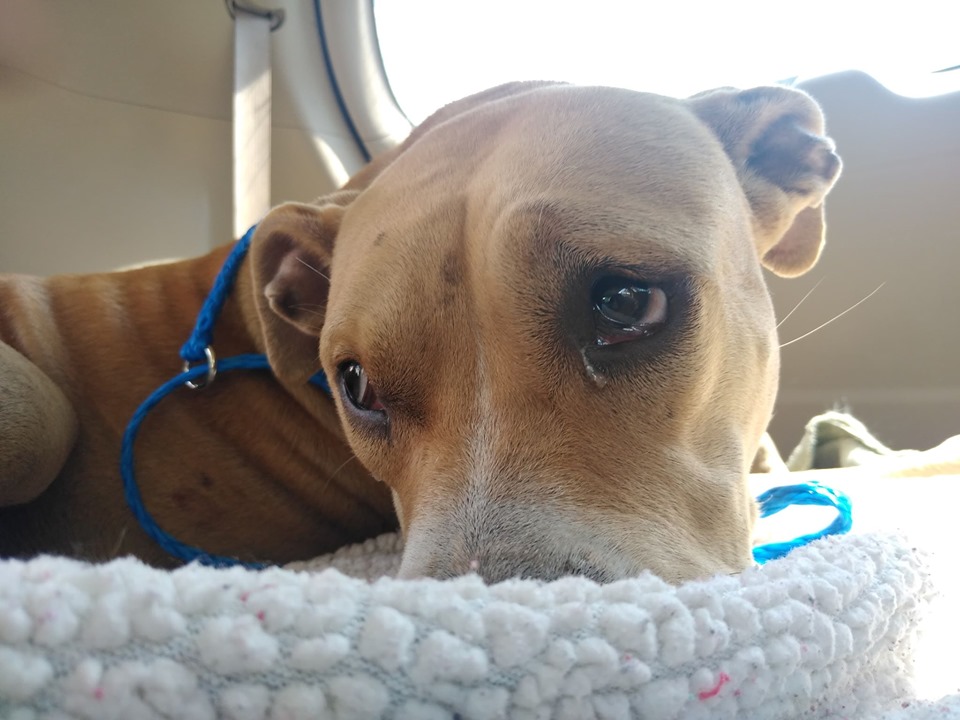 Dolly was run over by a car. The people that ran her over did not stop to help her. Thankfully someone else that witnessed her being run over stopped to help her. Dolly had a broken front leg and a broken back leg (on opposite sides of the body). Dolly has been recovering at our vet's office and will soon be available for adoption.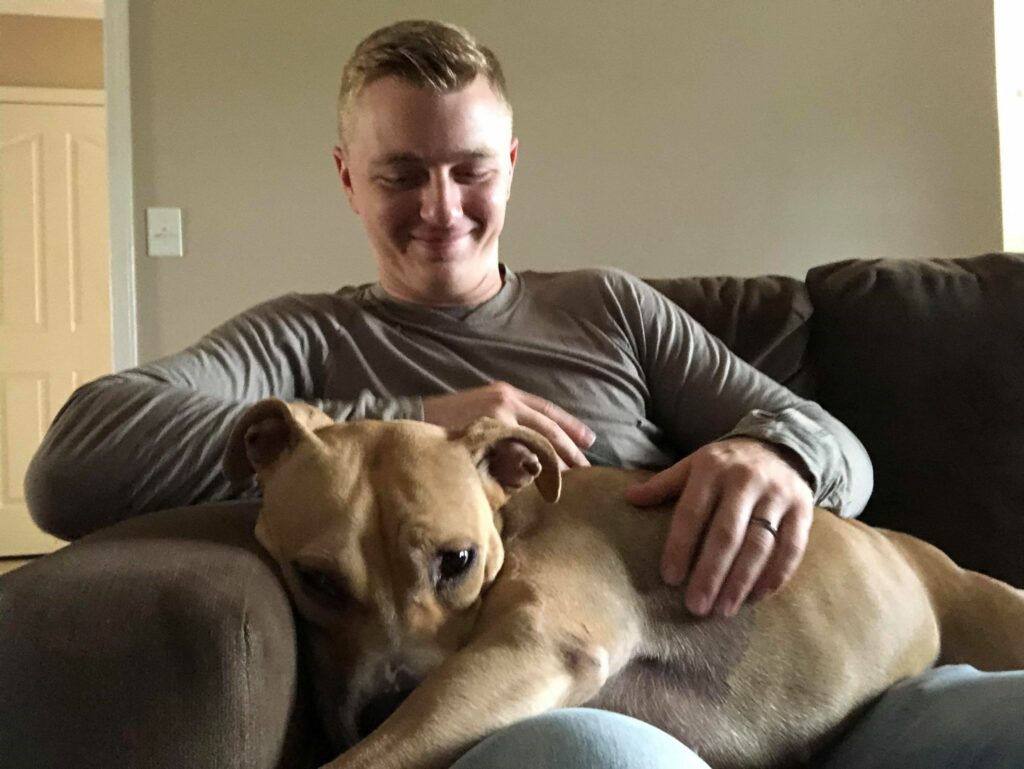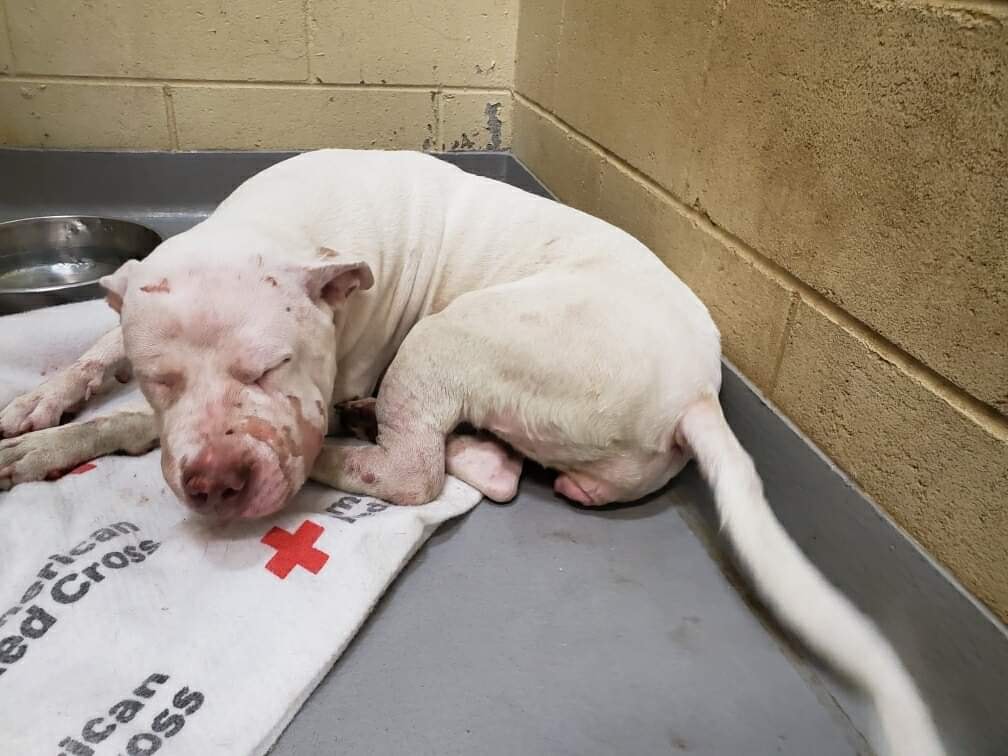 Annie's back leg was broken. She sustained head trauma during the assault and her facial injuries are consistent with her muzzle being taped shut for a significant amount of time. Her leg will require being pinned to repair the bone or amputation! Annie's leg was SAVED and she has officially been adopted by the same family that adopted Akira.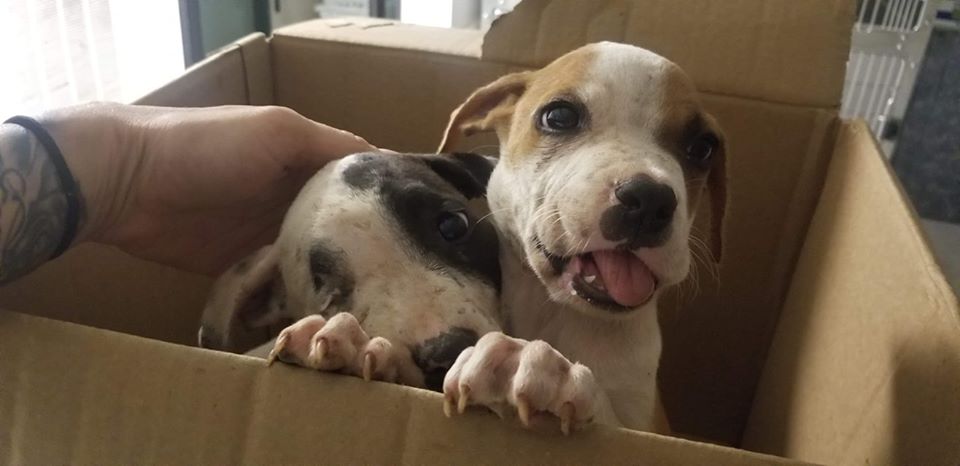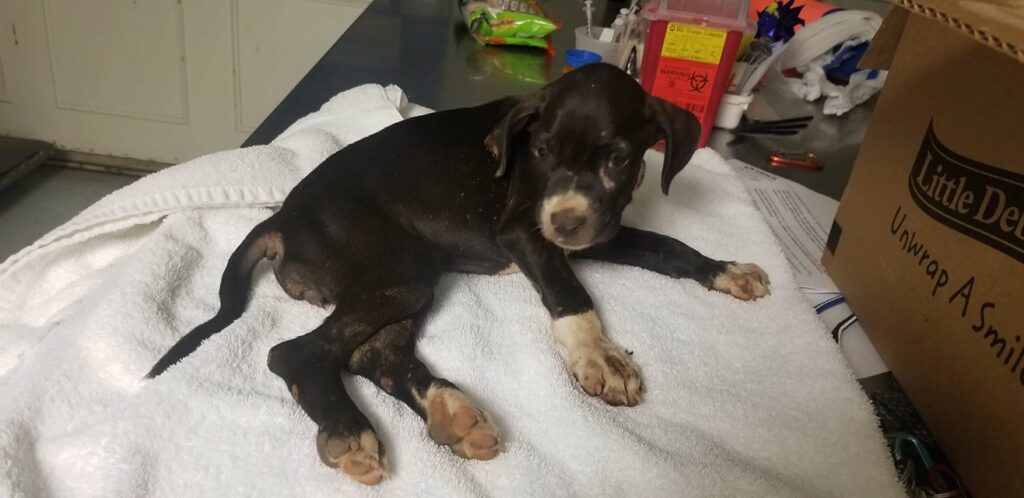 These puppies (3) were dumped in Columbus last night. When found, it was evident they had significant injuries with the black puppy unable to stand or walk on his own. They received emergency care last night. Sadly the black puppy NEVER stood a chance and died under veterinary supervision.💔 He appeared to have bite wounds on his body. We had no idea what we would learn this morning about the other two puppies once examined by the vet. We cannot even put into words what these puppies have endured. Their injuries include burns by cigarettes, broken jaws, broken teeth, and an eye poked out. In 20 years of being a veterinarian, our vet has NEVER seen this amount of horrible abuse and was emotionally troubled by his findings. The black puppy had no chance of survival, but thankfully, the other two puppies should be ok with time, TLC, and medical care.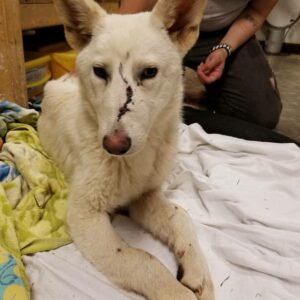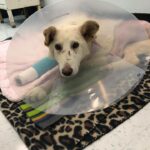 Akira was found on the side of the road after being hit by a car in a very rural location. Akira had 3 broken legs and required extensive surgery. Today, Akira is living her best life and recently became the older sister to Annie (another recent medical case)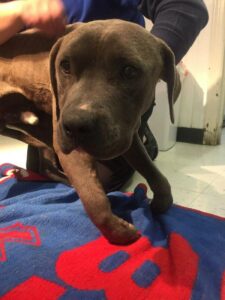 Benny was found after being shot with 2 broken front legs. He received surgery to fix both legs but unfortunately, one of his legs became infected and had to be amputated. Benny's new family keeps on contact and provides us with updates.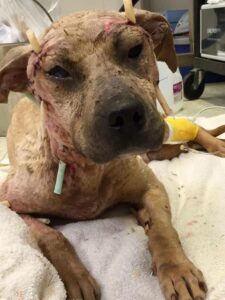 Carmen was found on the side of the road minutes from death. Carmen had been attacked by numerous dogs can it was taking all she could do to live. Our veterinarian, Dr. Keri Riddick came to the shelter and tended to sweet Carmen to get her stable enough to be transported to her clinic.